Everyday Body Oil with Organic Botanicals
$42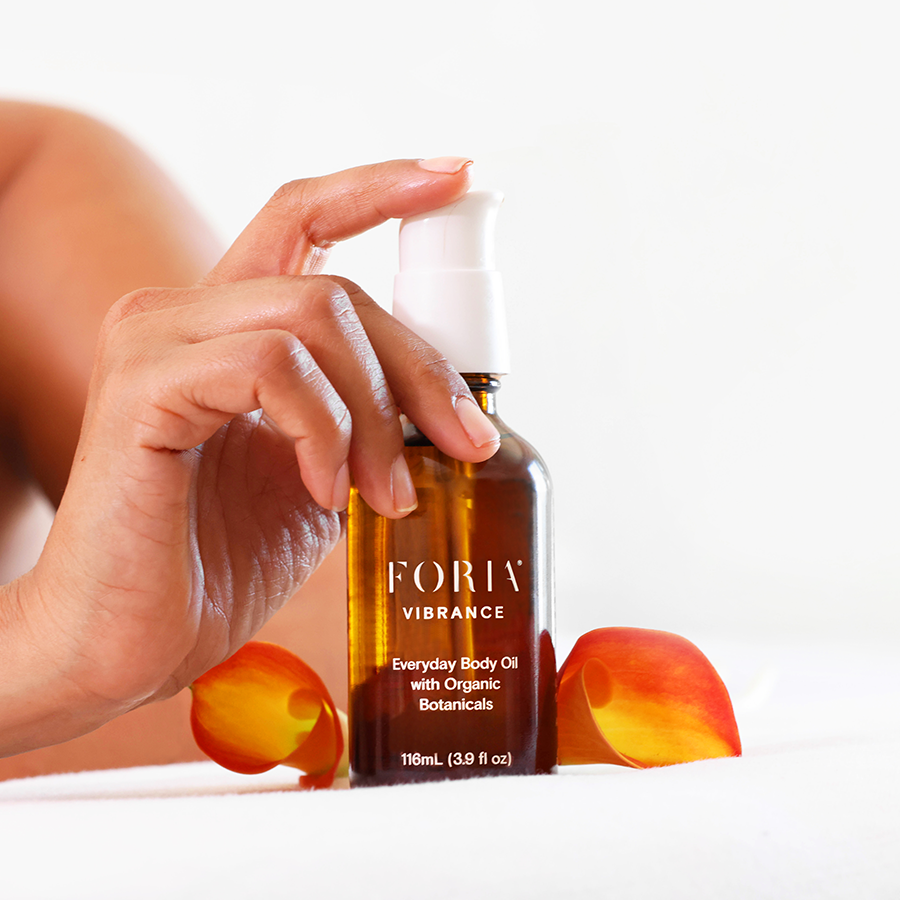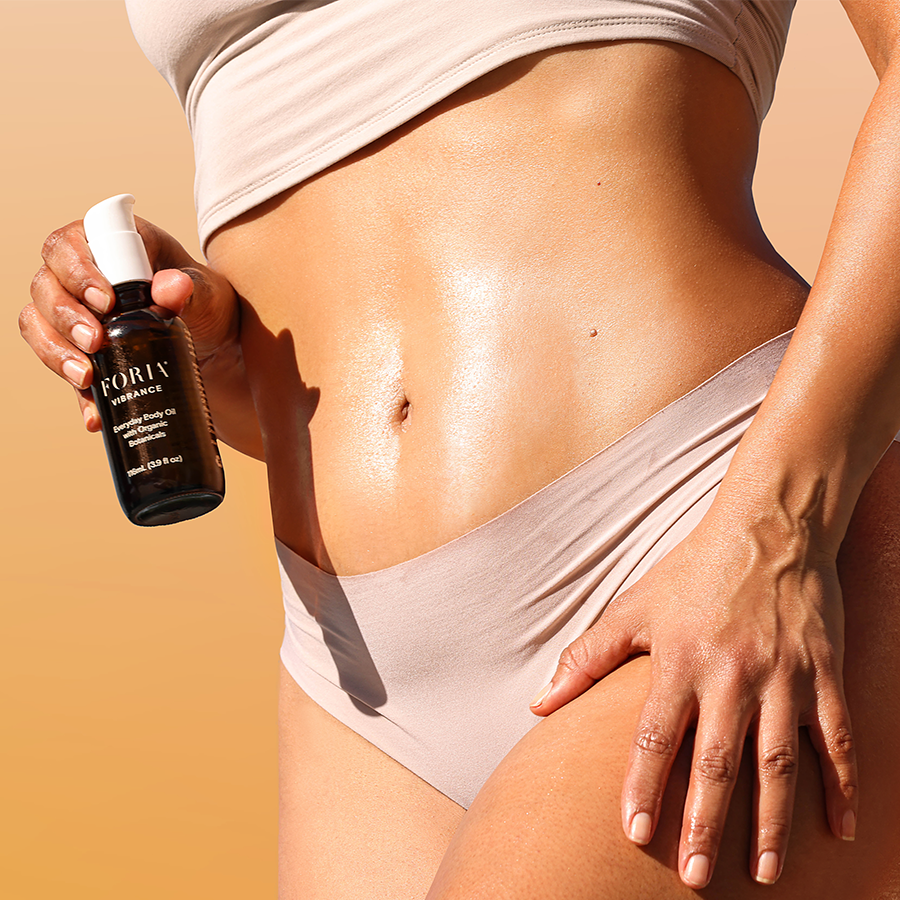 Everyday Body Oil with Organic Botanicals
VZBO001
Meet your new favorite daily luxury. Our non-greasy, fast-absorbing, ultra-moisturizing oil helps you connect with your body and your radiance. Skin-soothing calendula, plus antioxidant-rich rosehip and omega-rich sea buckthorn come together in this all-natural formula to help your ever-evolving skin and body feel its best.
When your skin feels
this
good, your inner vibrance will shine.
1.) Apply generously all over your body. 
2.) For maximum hydration, massage into damp skin post-shower or bath. 
3.) Repeat as desired. 
Not designed for genital application.
Helianthus Annuus (Sunflower Seed) Oil*, Simmondsia Chinensis (Jojoba) Seed Oil*, Prunus Amygdalus Dulcis (Sweet Almond) Oil*, Rosa Canina Fruit (Rosehip) Oil*, Organic Calendula Flowers*, Organic Olive Oil*, Ricinus Communis (Castor) Seed Oil*, Hippophae Rhamnoides (Sea Buckthorn) Fruit Oil*, Oryza Sativa (Rice) Bran Extract, Rosmarinus Officinalis (Rosemary) Leaf Extract, Tocopherol (Vitamin E), Pinus Sylvestris (Pine) Oil*, Citrus Sinensis (Orange) Oil*, Lavandula Angustifolia (Lavender) Oil*, Boswellia Serrata (Frankincense) Oil*, Viola Odorata (Violet) Leaf Extract (*ORGANIC)
Contains Tree Nuts (Sweet Almond Oil)
Vibrance, Radiance, Freedom, and Power
When your skin is well hydrated you glow from the inside out. We're here to support you in sharing your radiance with the world, so glow get it!
Head-to-Toe Hydration That Feels Oh-So-Good
We're all about pleasure, and there's nothing like the feel of silky-smooth, soft, hydrated skin. When your skin feels this good, it's easy to let your inner and outer beauty shine through.
Embrace the Moment
When life gets busy, we often don't stop to reconnect with our bodies or selves. This luxurious botanical blend will become your new favorite moment of the day to connect with your body and embrace yourself.
FAQ
Who is this product made for?
Foria Everyday Body Oil is specially formulated for ever-evolving skin and can be used on all skin types.
What does Everyday Body Oil Smell like?
Light and balanced, with bright herbal notes of calendula and rosemary, earthy pine, floral undertones of lavender and violet, and a hint of sweet orange.
How do I use Everyday Body Oil?
Apply generously all over your body. Feel free to dispense into your hands to warm the oil, or massage it directly into your skin. You'll be left with skin that's deeply moisturized, with a healthy, vibrant glow.
This body oil can be applied anytime, but its benefits are enhanced when applied immediately after a shower or bath.
How should Everyday Body Oil be stored?
To ensure that the product maintains the highest freshness level, please store the bottle upright in a cool, dark place when not in use. Our products remain effective and usable for two years after opening.
Is Everyday Body Oil safe to use on sensitive skin?
This product contains gentle, natural ingredients that are generally suitable for sensitive skin types. We recommend doing a skin patch test on your inner wrist before applying it to your whole body.
Does Foria Everyday Body Oil contain allergens?
Our Everyday Body Oil contains Sweet Almond Oil, so we do not recommend using it if you have a tree nut allergy. Please check the ingredient list for this product before using it to ensure that you don't have any sensitivities.